The Guy family are keenly interested in the interplay between neuroscience and sport. The Guy Foundation Family Trust supports UK sportspeople who are competing (or aiming to compete) at an elite level, largely in sports that are strongly influenced by neuropsychology, such as shooting and fencing.


Our grant awards cover elite competitor costs including training, coaching, equipment and competitions.

If you are a sportsperson interested in finding out more about The Guy Foundation elite competitor grants, please contact us. You may then be invited to complete an application form to include your competition performance, prospects, ambitions and funding request.
---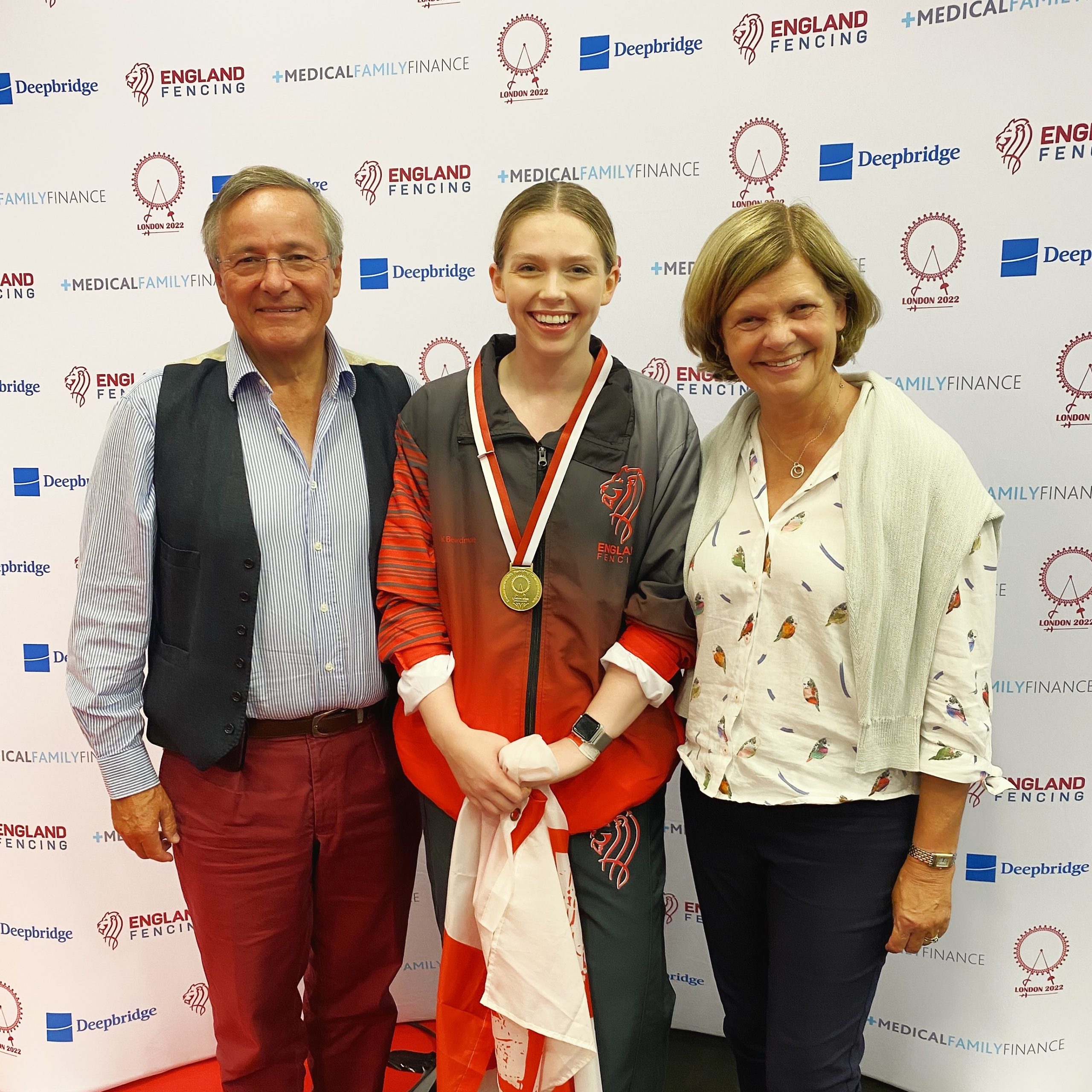 Kate Beardmore: GB Fencer


Kate began fencing at the age of 7. By the age of 12 she had qualified for the England U15 squad and by 14 was selected for the Great Britain (GB) U17 Squad. Since then, she has remained in the British Team for every age group she has fenced in, including making her debut in the GB Senior Team aged just 18.

In 2016 Kate became the British U20 Champion and won both Silver & Bronze at the Junior Commonwealth Championships in the Team and Individual events respectively.

Kate is the current reigning British Champion (2022). She is ranked 1st in the GB Rankings and is double Commonwealth Champion (Individual and Team) after winning the titles at the 2022 Commonwealth Championships. She has represented the British Team at four European Championships and three World Championships, placing a personal best of 28th. Kate is now focused on training towards her main goal of the 2024 Paris Olympics.

Visit Kate's Instagram here.