"Driving innovation in medicine through quantum biology"
---
Welcome to The Guy Foundation Family Trust website. With a lifelong commitment to improving health, Geoffrey and Kate Guy set up the Guy charitable foundation in 2018 to facilitate exploration into quantum effects in biology and the role it could play in advancing medicine.
The Guy Foundation is a research foundation that is leading and supporting a collaborative network of scientists to undertake exploratory research to further our understanding of health and disease from emerging physics perspectives. Our research focusses on effects in living organisms that might be explained by quantum theory. Over time, the Foundation hopes to support the translation of this deeper understanding into advancing medical practice.
The Guy family are also keenly interested in the interplay between neuroscience and sport. The Guy Foundation Family Trust provides funding support for elite competitors in sports that are strongly influenced by neuropsychology, such as shooting and fencing.
We hope you find the information on our website helpful. Visit our News page to read our latest Newsletters. Please contact us if you have any queries or would like to get involved.
---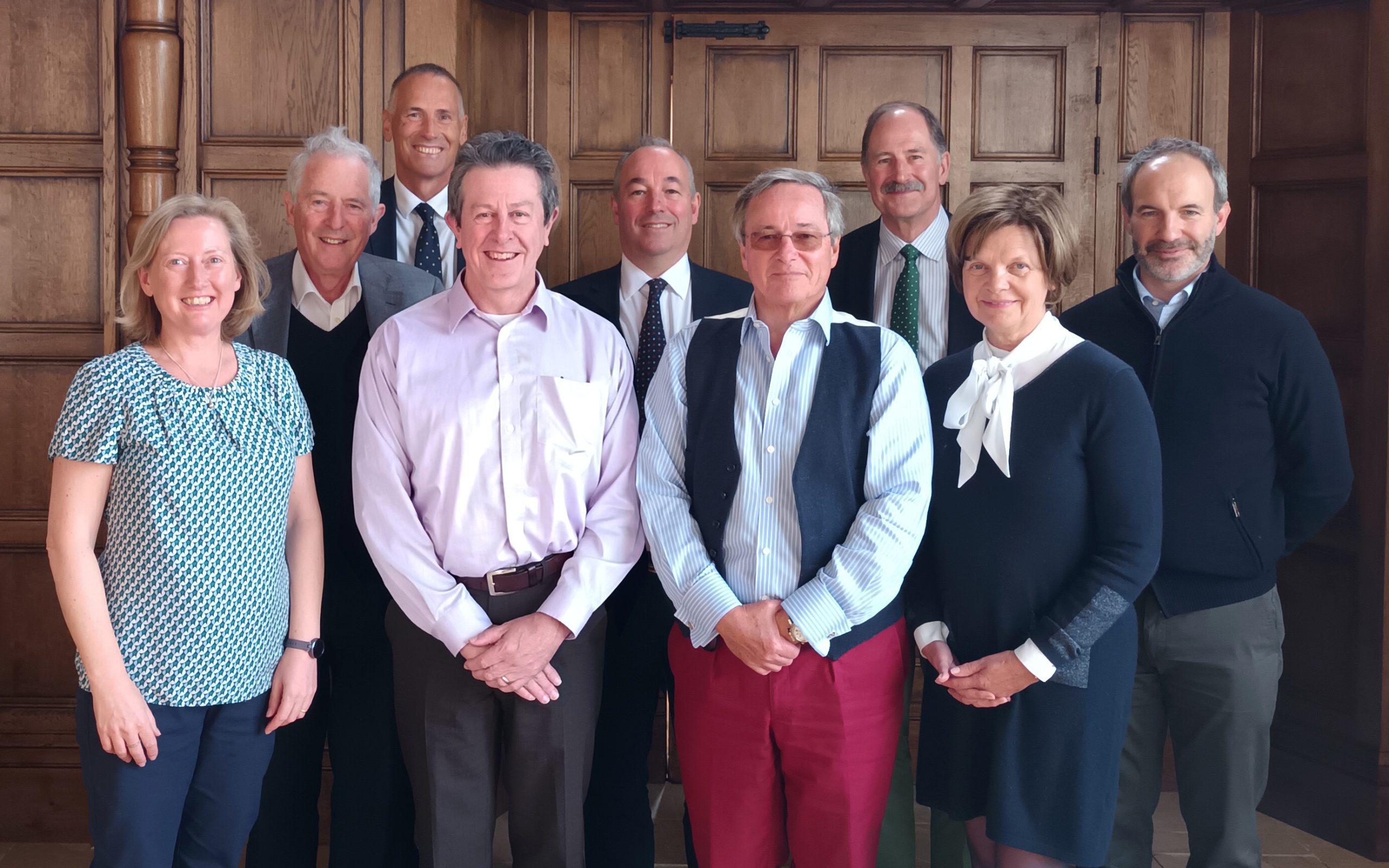 From left to right: Nina Copping (Programme Director), Lord Waldegrave (Trustee), Russell Bowyer (Treasurer), Alistair Nunn (Director of Science), Jonathan Laughton (Trustee), Geoffrey Guy (Chairman), Eric Dixon (Trustee), Kate Guy (Trustee), and Richard Brass (Trustee)
---
Our annual reports are available here: